Top-Rated Roofing Company for Quality Roof Repair in Willow Springs, MO.
Most people don't spend a lot of time worrying about their roofs. There is nothing to worry about as long as the roof is not leaking or losing the material. However, if things go wrong, Hollis Roofing quickly fixes the problem. We are a residential roofing company that provides efficient and affordable solutions in Southern and Central Missouri. Our services go from repair to installation of a new roof for you and your family.



• Quality roofers with over 15 years of experience
• We provide free estimates
• We do both commercial and residential roofs
• We have a lot of material options with custom colors
• We are a fully licensed and insured roofing company

Get a FREE Estimate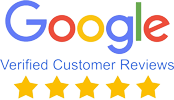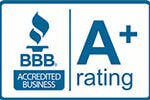 What Our Customers Have to Say…
Solomon Cornelius
I/we have used Hollis Roofing and Restoration multiple times over the years. I own a real estate company and have used Chad Hollis' company for everything from minor repairs to insurance bids and total tear off replacements. One time he had his crew help me get new lumber on a billboard and then they even placed the new wrap for us! Even though they are very busy they always find time to fit us in! Solomon Cornelius
- 4/18/2023
KACY IRBY
We had some major roof damage after a spring storm. Hollis Roofing came out and gave us a fair quote, but we were in a time crunch expecting a baby soon and needing it done asap. They didn't hesitate to take us on. These guys worked around the clock to make sure when we brought our baby home it was to a quiet house with a perfect roof! Chad and his crew take care of you no matter what you need!
- 4/17/2023
Kimbery Albin
They are efficient and honest.
- 4/17/2023
Rachel McDonald
Chad and Sherry are fantastic. I've Used Chad Hollis Roofing multiple times over the years for my personal properties and my clients. It is always exceptional quality and a perfect experience. Highly recommend!
- 4/17/2023
Jeannie Crownover
A few years ago a bad hail storm did significant damage to our house. Chad came out quickly and he did a quick inspection added a tarp and got us on his list. He kept open communication and completed the full job and more on time.
- 4/17/2023
Gerald Howard
Chad and his crew did a amazing job on my roof installation. I highly recommend them for any of your roofing needs..
- 3/08/2023
Robert Kramer
Hollis was quick to come out, within a few hours of requesting an estimate. Our roof is larger than average and has some complex pitch differences. They gave us an amazing quote and were able to get the roof completed start to finish in just one day. We love our new roof and would highly recommend Hollis Roofing. The professionalism from all involved was the best. Thanks again!
- 9/29/2022
Dennis Warren
Received 3 quotes and Chad was very competitive on price. Work was scheduled in a timely manner and completed in a day and a half. Chad was very easy to work with and very personable. He was onsite daily and even on site after the job was done to inspect the workmanship and cleanup of the crew. My wife and I are very pleased with the new shingle installation and job well done. We would use Chad again and would recommend his service to anyone.
- 9/27/2022
Fred Ayres
Used Hollis Roofing to replace roof. Project was completed in one day. Price was very competitive. Crew very polite and left project site in immaculate condition. Owner stopped by my home to make sure we were satisfied. Don't hesitate to select this company for your roofing needs.
Fred Ayres-West Plains Mo.
- 9/09/2022
Janice Gregory
Very happy with their work, fast, dependable and went out of their way to get the shingles I wanted. Would recommend them highly.
- 8/20/2022
Expert Roofers in Willow Springs: Request Your FREE Estimate for Quality Roof Repair!
Roofers at Hollis have been providing exceptional roofing services including repairs, installations, and replacements in the Southern and Central Missouri regions for years. Roofers know that a roof may often be overlooked due to its inaccessibility from the ground, but they are committed to providing thorough inspections. The Hollis roofers are more than willing to inspect your roof and provide a free estimate for any necessary repairs. Regular inspections by experienced roofers can lead to significant time and money savings, as it is crucial to identify and address any roof damage before it escalates. Learn more about these skilled roofers on our About Page or view their quality work in our Gallery.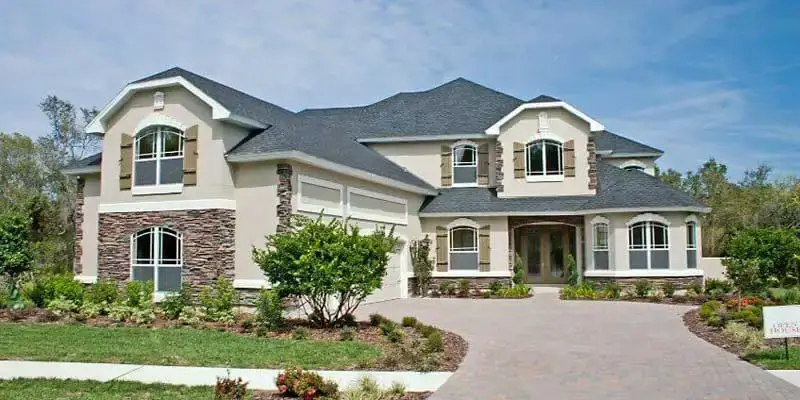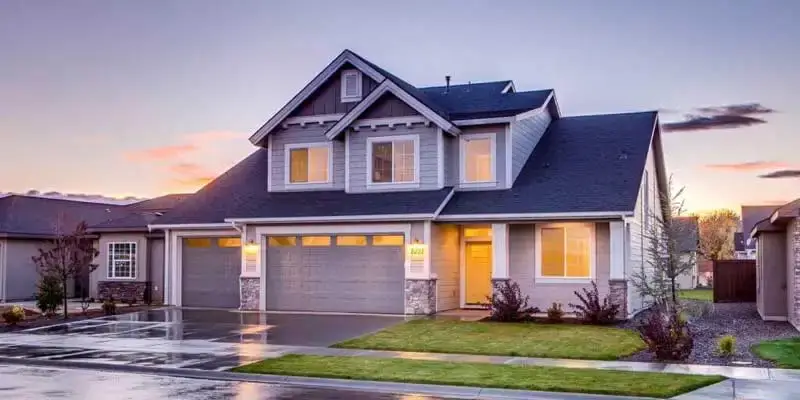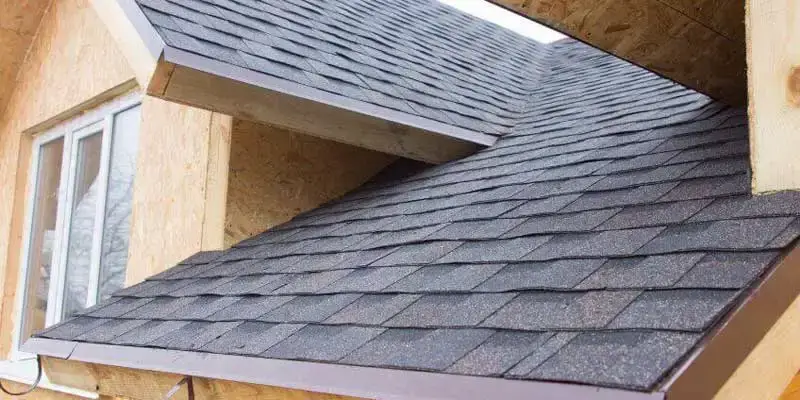 Hollis Roofing Can Repair Roofs That are Damaged by Hail Storms
The damage a hail storm can do to a roof can be immense. Asphalt shingles take a beating when the hailstones are large. It is imperative to have the roof repaired as soon as possible because the damage could lead to leaks.
Damage to the shingles from hail is the most common type of damage a roof can have. The hail can cause missing pieces, chips, and cracks and need to be repaired as soon as possible. If there is a hail storm, here are some of the things you need to look for:
There could be holes or large chunks missing from the shingles.
There could be deep cracks in the shingles.
Look for denting and pitting on the shingles.
Replacing the shingles is a must if you said "yes" to any of these questions. If the damage is not that severe, you could possibly fix it yourself using a sealant or roof cement. But keep in mind you may miss something so it would be best to call Hollis and have their experts come out and give you a FREE estimate. They will be honest and only repair what is necessary.
Hollis Roofing technicians can detect if there is roof sheathing or if rafters are damaged due to a storm. If they are not repaired quickly, leaking and water damage could occur. This could lead to mold in hard to get to places and severe damage to the inside of your home.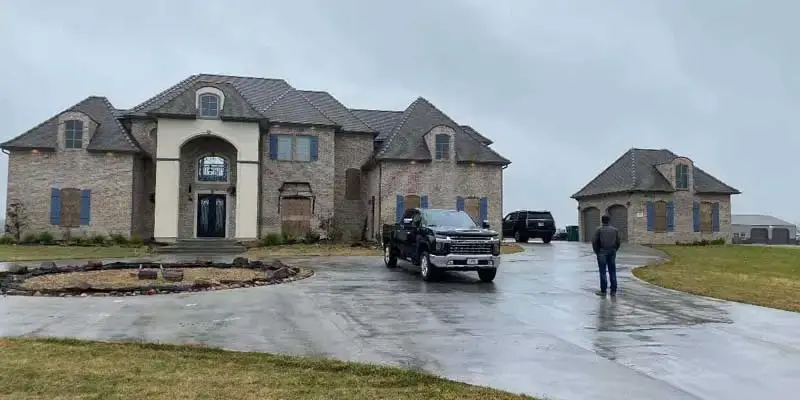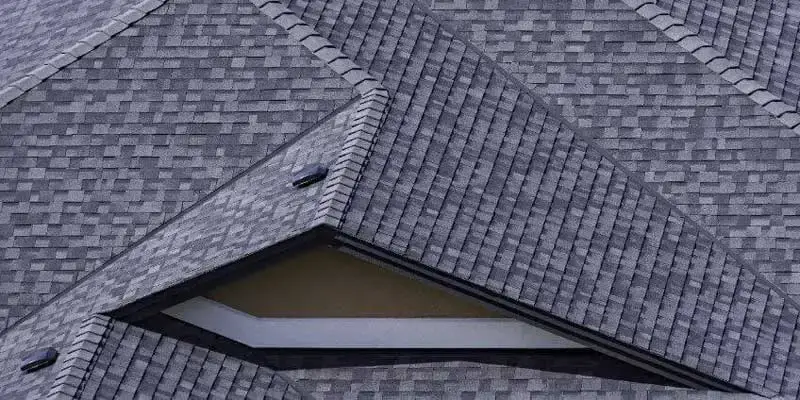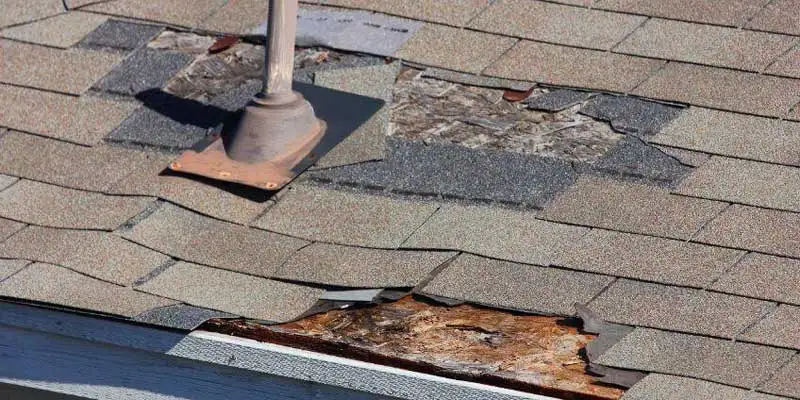 New Residential Construction Roofs in Willow Springs
If you are building a new home, you will need to consider many factors when picking out your roofing material. The style of the home, the climate, and your budget are all important to consider.
Here are some of the materials to choose from when picking out our material:
Metal
Asphalt shingles
Tile
Cedar shingles
By far, asphalt shingles are the most used shingles in Missouri. Not only are they durable and affordable, but they also stand up to the rough winter weather.

If you are in an area that gets a lot of hail or wind, metal is the type of roof to consider. Metal roofing is known to be energy efficient as it can reduce cooling costs in the summer. If you are in an area with a lot of rain or snow, you should consider tile roofing. Not only can it add value to your home it is very durable.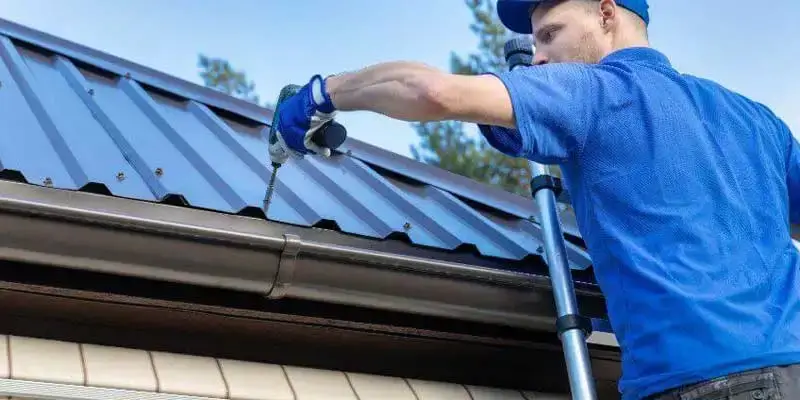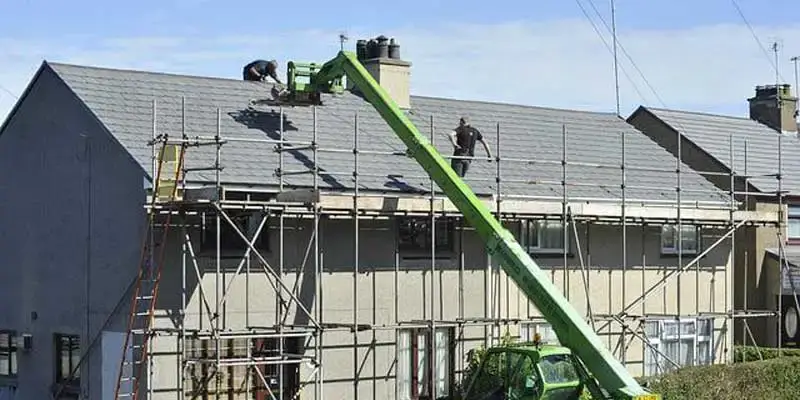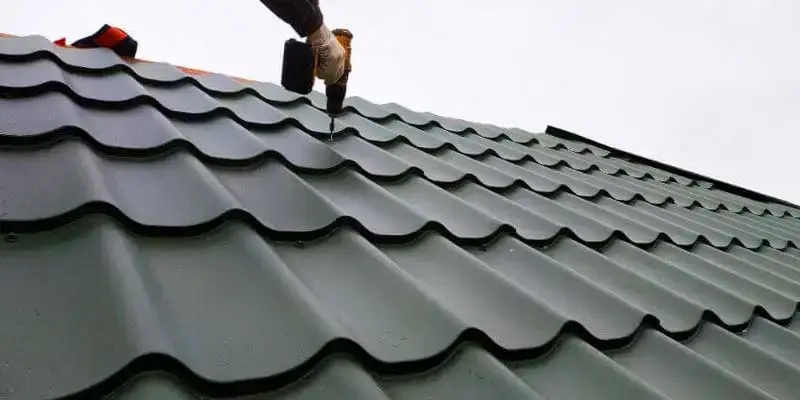 Roof Repair, Replacement, or New Construction Pricing
The cost of replacement, repair, or new construction varies depending on the size of the roof, the type of roof, and the materials used. The cost of the materials varies depending on the type and quality of the roof. We typically charge a flat rate for labor plus the cost of the materials.
To give you an idea of the cost of a new roof, you could expect to pay between $5,000 and $10,000. Of course, it could be as low as $2,000 for small homes and up to $25,000 for very large homes. Hollis Roofers would like to be your "go-to" roofers. We do excellent work at a reasonable price. Call us today for your FREE estimate.
Frequently Asked Questions
How much do roof repairs cost?
As mentioned before, the cost of repairing a roof depends on the damage it has received, the material and the size of the home. We also need to know how old the roof is in addition to the ability to match the existing material on the roof. Keep in mind we do FREE ESTIMATES so it is recommended you give us a call so you can get an accurate quote. You can call us or fill out our online quote request form.
How long does a roof repair take?
Good question. Hollis can do some repairs in just a few hours. However, if the repair is to replace everything from felt, sheeting, and tiles, it could take days. If you have a simple roof, we have replaced the whole roof in one day.
How much do roof companies charge per square?
Hollis charges about 10% over the cost of the material. Other costs include labor, cleanup, and disposal. Because costs vary, keep in mind we offer FREE ESTIMATES for roof repair, replacement, and new construction. You could be impressed by how the price per square can be.
Service Areas
We are serving Willow Springs, Sterling, Sargent, Cedar Bluff, Cabool, Elk Creek, Hebron, Roosevelt, Siloam Springs, Dunn, Holtville, and all Southern & Central Missouri for roof repair and storm damage restoration. Our Main Office is located in Willow Springs, MO. but we travel to anywhere in the region. And, we also have teams of roofers in several other towns throughout the State of Missouri.
When someone asks, "Are there any great roofing companies near me?", and they're in Missouri, the answer should always be, "Yes. Hollis Roofing & Restoration!".
We maintain all licenses and insurance.
We always provide 100% customer satisfaction.
Our roofing technicians are true professionals. They understand all aspects of protecting your home and family. We make sure your roofing project is completed to your satisfaction. Call today for a FREE ESTIMATE onsite.